These Vietnam War photos taken by U.S. Army photographers reveal a side of the conflict that few people have ever seen.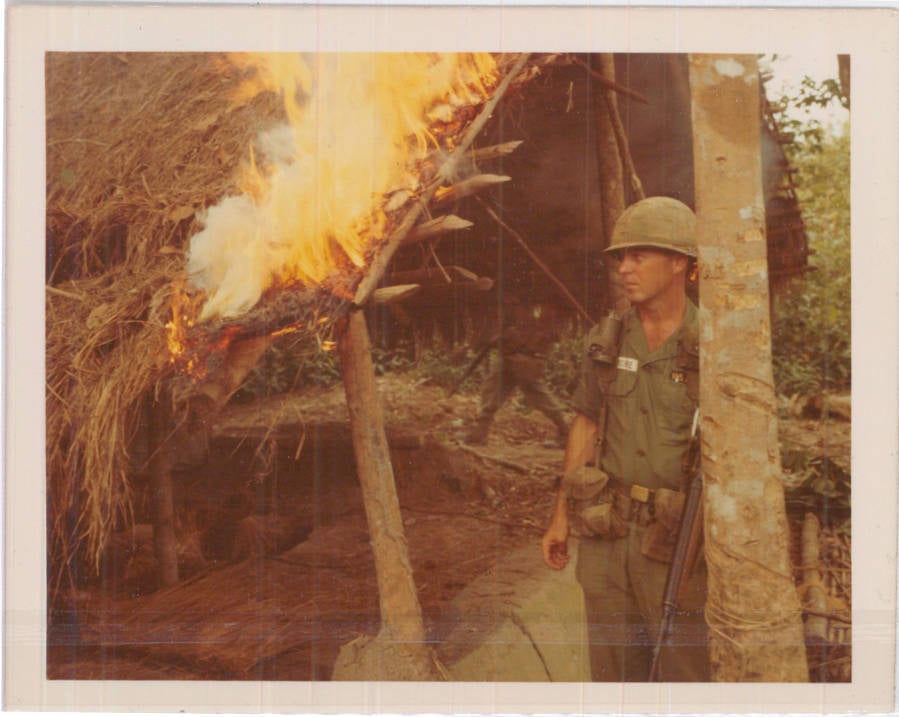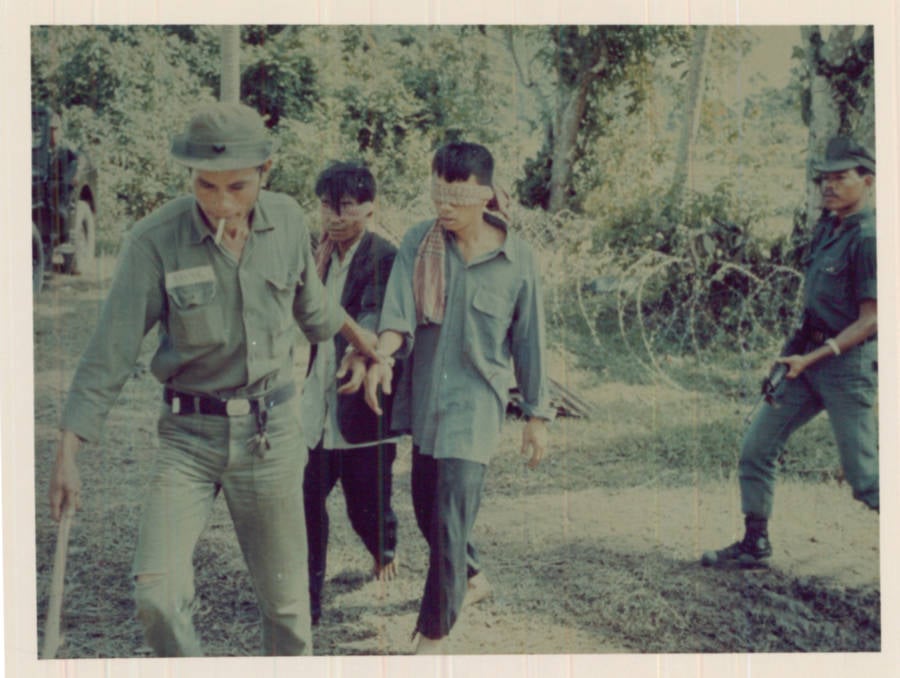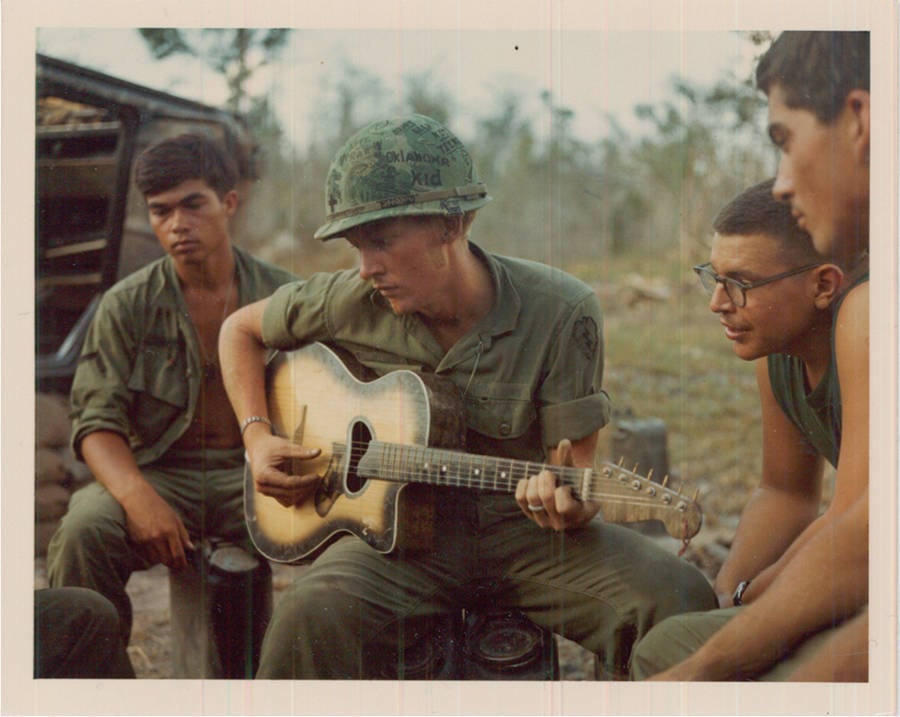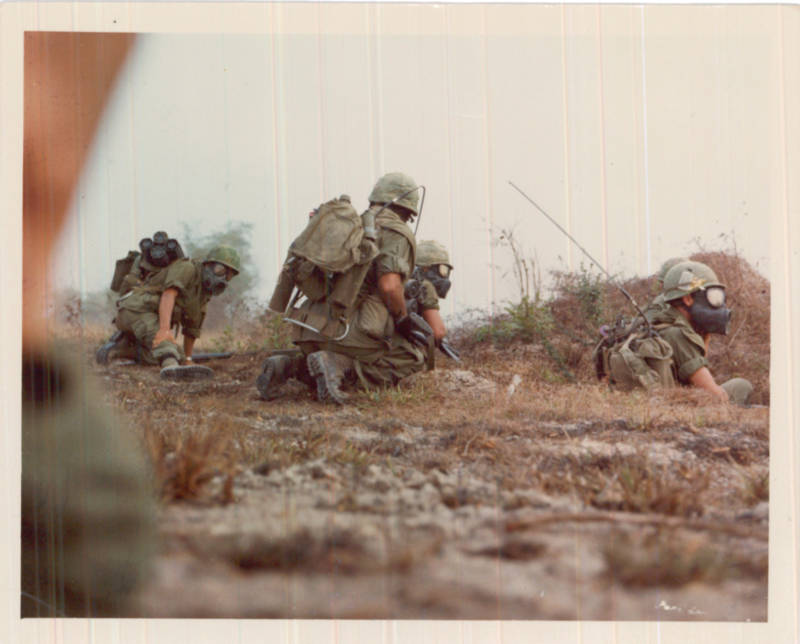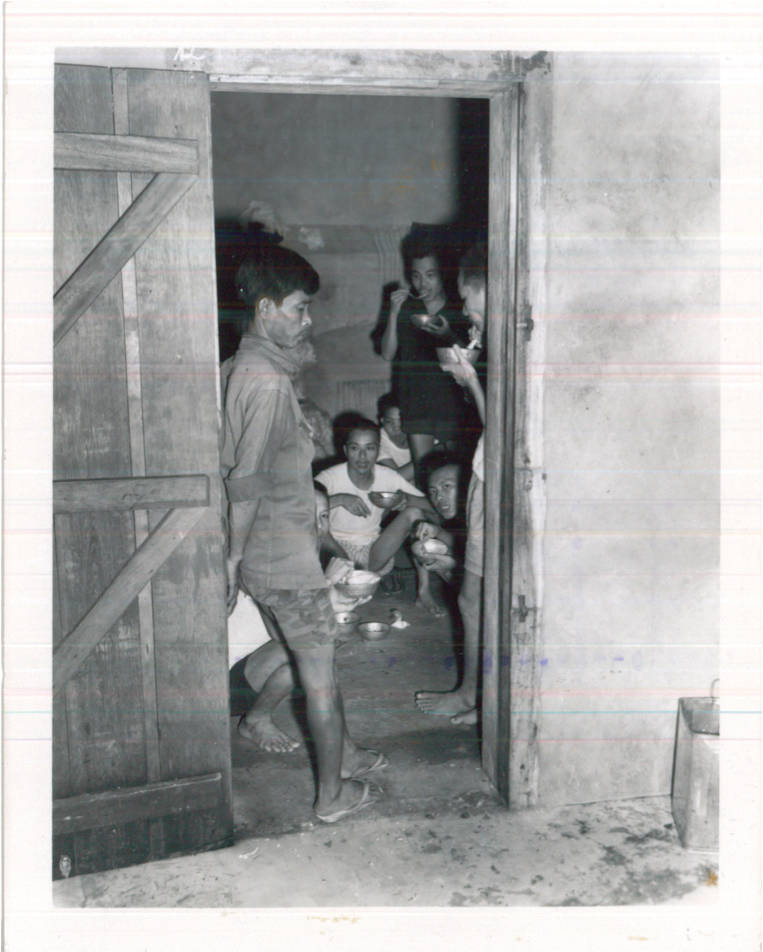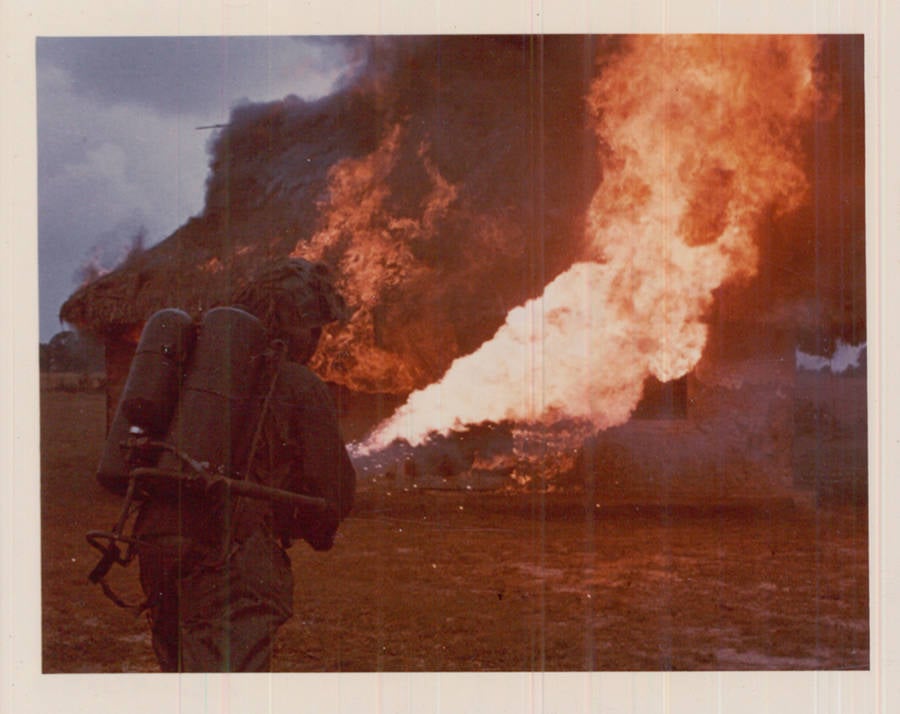 Flipboard Email
And if you liked this post, be sure to check out these popular posts: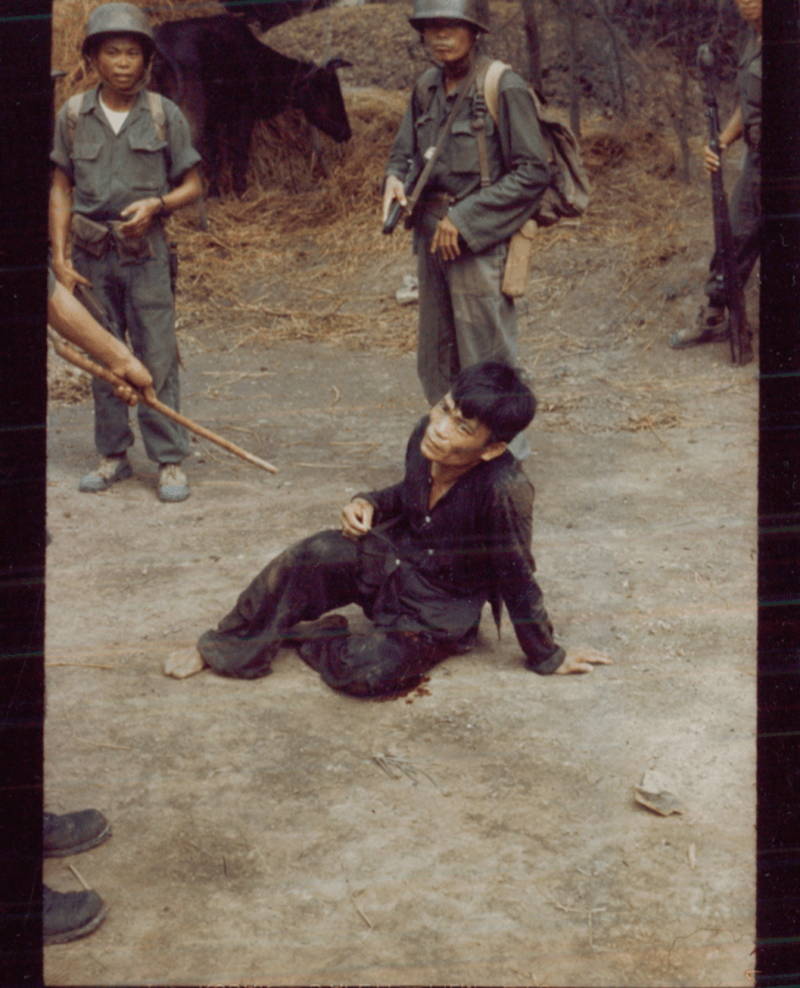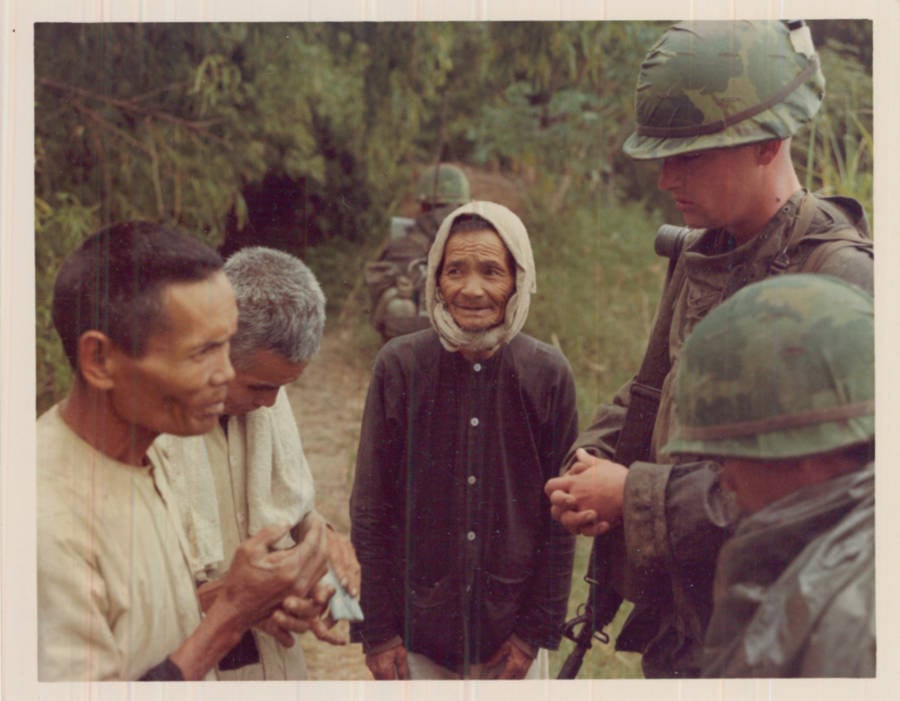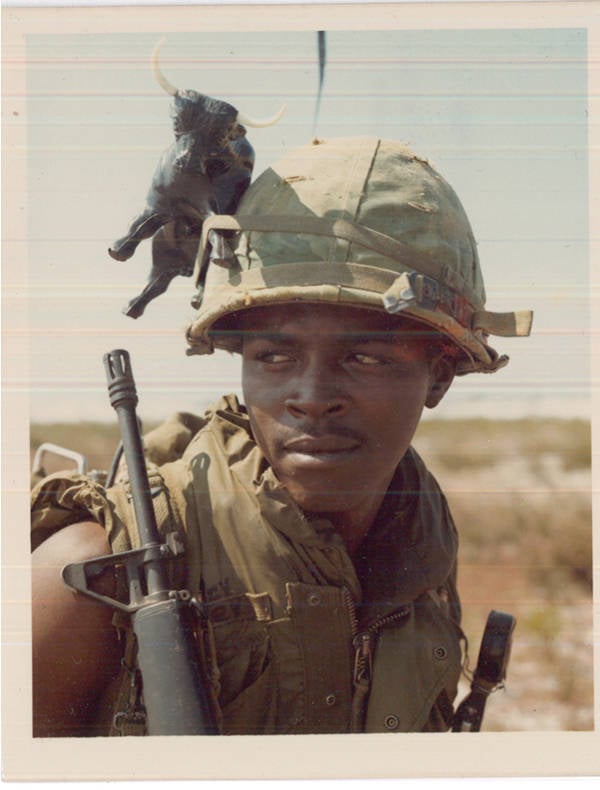 1 of 45After supplies and weapons were found in a Viet Cong tunnel network, a soldier burns a nearby hut used for rice storage by the Viet Cong. Bien Hoa. January 1966. Robert C. Lafoon/National Archives 2 of 45Two Viet Cong prisoners are led to an ARVN Command Outpost at Ha Tien. May 1970. James L. Ensign/National Archives 3 of 45Soldiers gather around a guitar player and sing songs after a long day during Operation Yellowstone. January howto-cook.comel L. Swain/National Archives 4 of 45Gas mask-clad soldiers stay low to the ground as they prepare for combat. Date howto-cook.comonal Archives 5 of 45Prisoners eat a meal in their cell at Con Son Prison, which would later become the sight of the infamous "Tiger Cages" photographs. July 1970. A. Hill/National Archives 6 of 45In search-and-destroy missions, soldiers were ordered to destroy the homes of suspected Viet Cong in the hopes that it would cripple the resources and morale of the guerrilla force. In this image, an American soldier carries out these orders with a flame thrower. Date howto-cook.comonal Archives 7 of 45Vietnamese Army personnel interrogate a Viet Cong prisoner. June 1962. Ted T. Tucker/National Archives 8 of 45Captain Carlisle Bastian and his company question three old villagers in the outskirts of Phu Dien Hai. 1967. Franklin G. Nickerson III/National Archives 9 of 45A soldier who has chosen to decorate his helmet with a plastic ox pauses and looks backwards. Date howto-cook.comonal Archives 10 of 45National Archives 11 of 45Soldiers fire a mortar at a Viet Cong landing position. Long Khank Province. May howto-cook.com I. Hatton/National Archives 12 of 45Two soldiers watch as a suspected Viet Cong house collapses into flames. Date howto-cook.comonal Archives 13 of 45A South Vietnamese Army interpreter questions a Viet Cong prisoner and translates the answers to Captain Dennis K. Anderson. September howto-cook.comrt C. Lafoon/National Archives 14 of 45Private First Class John J. Schult smiles as he reads a letter from home. Chu Lai. November howto-cook.comonal Archives 15 of 45SP4 Manuvel Y. Martines administers a penicillin shot to a Vietnamese farmer. Quang Nai Province. May howto-cook.com I. Ratton/National Archives 16 of 45A young Vietnamese man raises his hands in surrender as two American soldiers question him. Date howto-cook.comonal Archives 17 of 45National Archives 18 of 45A soldier takes cover behind a stone wall in Tam Ky. 1969.L.T. Hawkins/National Archives 19 of 45National Archives 20 of 45Soldiers take cover behind a line of shrubbery as helicopters fly overhead. Date howto-cook.comonal Archives 21 of 45A member of the Department of the Army Special Photographic Office, a small, highly trained unit of Army photographers, looks through his camera. Date howto-cook.comonal Archives 22 of 45Two American medics remove a wounded Viet Cong fighter from a Medivac helicopter. Chu Lai. November howto-cook.comklin G. Nickerson III/National Archives 23 of 45Four prisoners captured in a Viet Cong tunnel complex wait for transfer to a prisoner-of-war camp. Thanh Dien. January 1967. Edward Kane/National Archives 24 of 45Female Viet Cong POWs cover their heads as they wait to be transported to the release point. Can Tho. February 1973. Richard Hiwa, Jr./National Archives 25 of 45People taken prisoner by the ARVN wait for a helicopter to transfer them to a release point. Tay Ninh. March howto-cook.comard S. Hiwa, Jr./National Archives 26 of 45A member of the South Vietnamese Women's Army Corps oversees a sewing class at a prison camp. November 1968. National Archives 27 of 45North Vietnamese POWs leap out of boats upon their release from captivity and are greeted by military personnel. North Quang Tri Province. February 1973. DeLaurier/National Archives 28 of 45Soldiers on a search-and-destroy mission move through an area that had been previously cleared by supporting artillery. April howto-cook.comrd C. Breedlove/National Archives 29 of 45National Archives 30 of 45Soldiers load into a Chinook helicopter as they prepare to be airlifted to their next position. April howto-cook.comrd C. Breedlove/National Archives 31 of 45Soldiers leave a helicopter and seek new positions. Xa Cam My. April 1966. Howard C. Breedlove/National Archives 32 of 45National Archives 33 of 45National Archives 34 of 45Photographer Ted Acheson questions a Vietnamese family whose home was destroyed. Date howto-cook.comonal Archives 35 of 45An armored helicopter prepares to land troops in an area where a suspected Viet Cong outpost is located. Quang Ngai Province. April 1967. Howard C. Breedlove/National Archives 36 of 45Solders climb a ladder into a Chinook helicopter during Operation Cedar Falls. January howto-cook.comcisco J. Salas/National Archives 37 of 45National Archives 38 of 45SP5 Paul S. Hernandes examines a Vietnamese child's throat during a medical aid operation in Xuan Vinh Refugee Resettlement Camp. September howto-cook.com5 Robert C. Lafoon 39 of 45National Archives 40 of 45National Archives 41 of 45SP4 Warren Cunningham, a grenadier, stands by civilians who were found in a village during a search-and-destroy mission and lights of their cigarettes. In all probability, the homes of these civilians are being burned down out of frame. Quang Nai Province. January 1968. Carl C. Hansen/National Archives 42 of 45Captain William J. Winham prepares to lead his company on a search-and-destroy operation with foliage in his helmet to provide camouflage, and a cigarette. Binh Doung Province. June howto-cook.comrd C. Breedlove/National Archives 43 of 45National Archives 44 of 45National Archives 45 of 45
Like this gallery?Share it:
Reading: Vietnam war photos graphic
Share
Flipboard
Email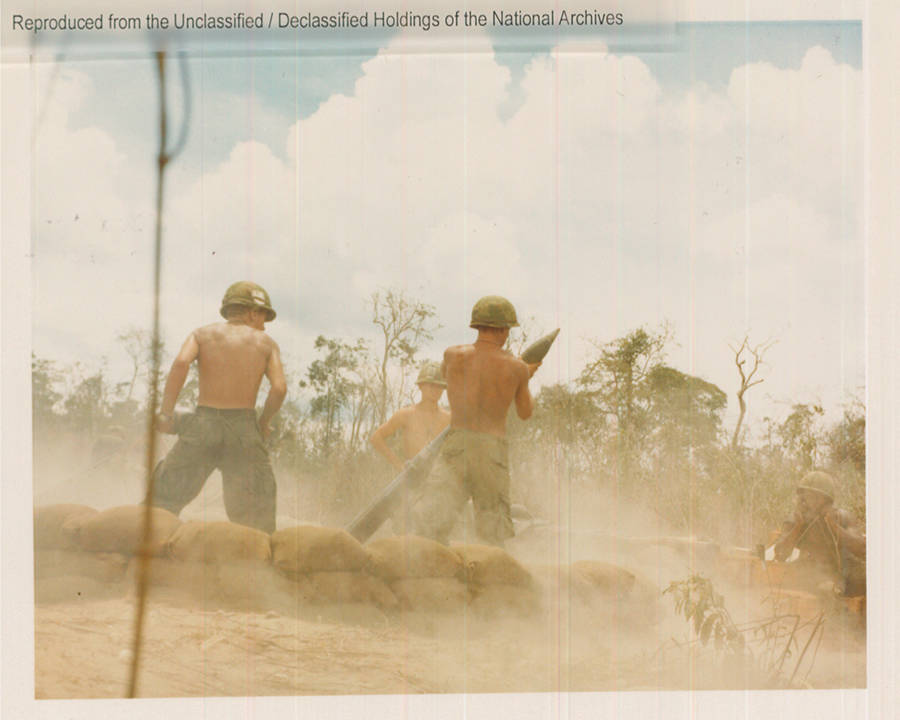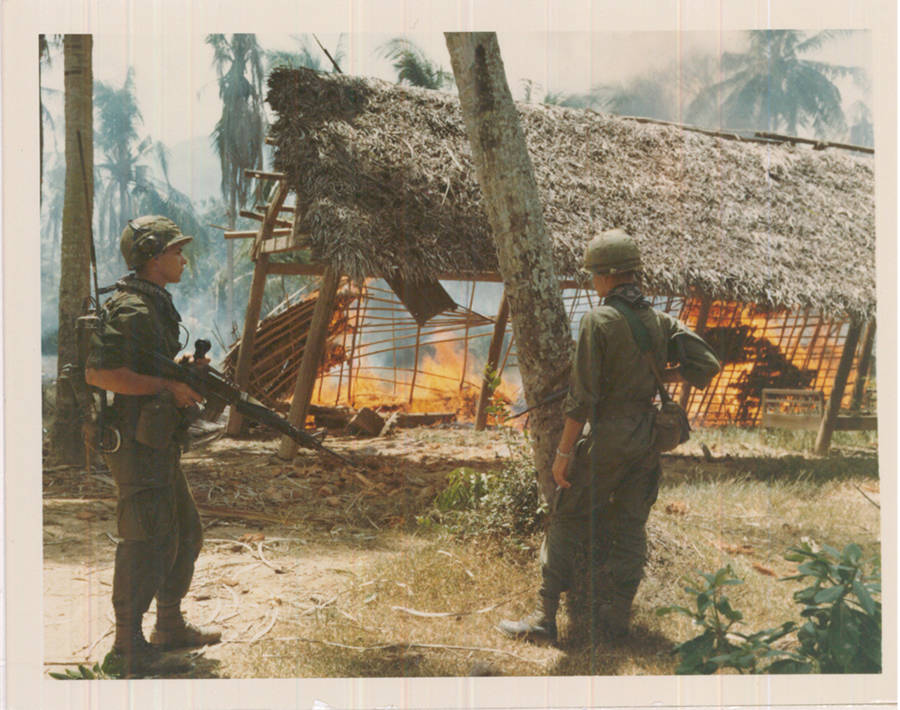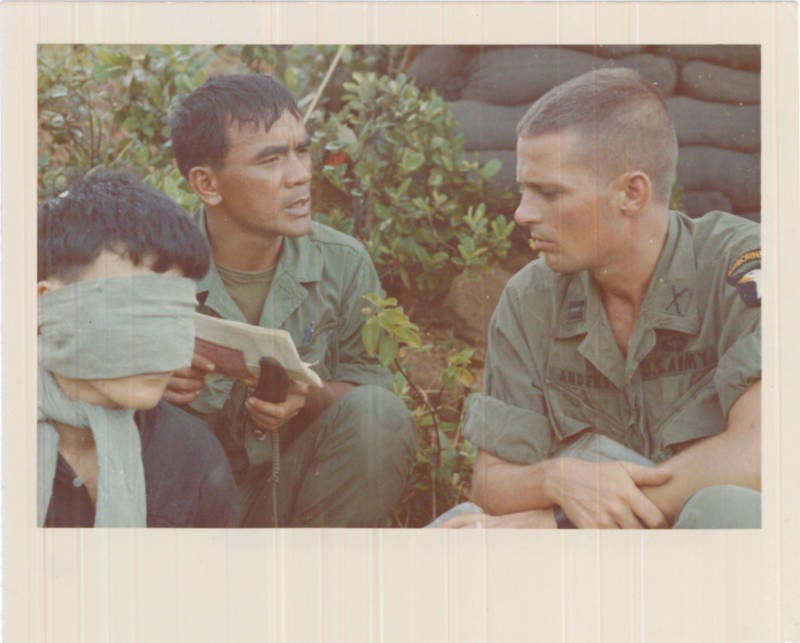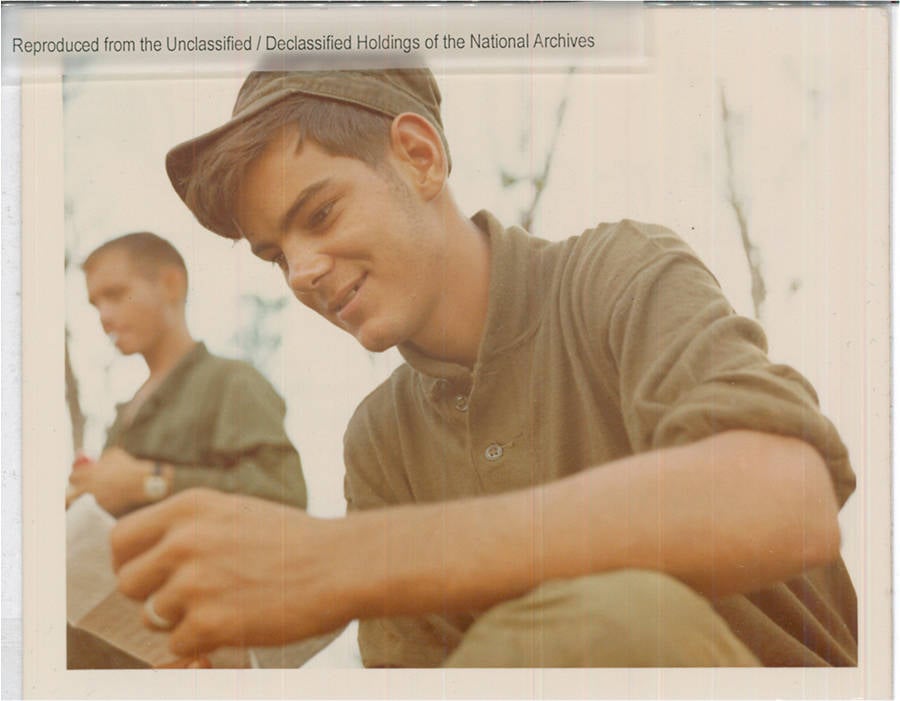 44 Declassified Vietnam War Photos Taken By U.S. Army Photographers View Gallery
History is not a fixed set of facts. In reality, it is a collection of ideas, images, and information that enough people have chosen to preserve and disseminate. Necessarily, more is lost to time than is remembered. Photographs, and visual media generally, play an especially important role in this process of shaping collective memory of an event.
During the Vietnam War, for example, photographs and footage brought the conflict home to the American people. Shocking images such as Nick Ut's "Napalm Girl" and Eddie Adams' "Saigon Execution" have become synonymous with the widespread outrage and disapproval of the war in the United States.
Read more: Life and Death in Late Iron Age Britain
Given how large the canon of Vietnam War photojournalism is and the level of infamy much of it has achieved, it may be surprising to learn that a wellspring of Vietnam War photos from a source other than photojournalists has been largely ignored: the works of military photographers.
Though their works have been declassified over time and physical copies are carefully preserved at the National Archives in College Park, Maryland, it is estimated that less than a quarter of military images from Vietnam were ever made available to the press. In the rare cases where they were published or broadcast, the photographers were rarely credited.
This pattern is not unique to the Vietnam War. The United States military has had designated photographic units since the Signal Corps began taking photographs in the 1880s. They were created to document operations, equipment, and people, as well as to create a visual record of the conflict.
When acknowledged in popular media, however, military photography is often written off as a public relations mouthpiece for the U.S. military, à la Full Metal Jacket. However, the fact that these Vietnam War photos were not intended for publication suggests that photographic units and their commanders perhaps had less incentive to misrepresent or sanitize American military actions in conflict zones.
In interviews, Vietnam War-era military photographers have revealed that they do not recall being told to depict any subjects in a way that favored the U.S. military. Instead, military photographers were often simply told to "go find some action," and were allowed to use their discretion when it came to documenting things like violence and gore.
Read more: Top 100 Vietnamese Movies (IMDB Ratings)
The result is an extensive and nuanced body of work. It is neither a gritty, unfiltered depiction of combat nor a highly censored attempt to make Americans look honorable. Though the images rarely focus on the carnage of war, they offer surprisingly frank depictions of search-and-destroy missions and prisoner-of-war camps. They place as much emphasis on the thrill and terror of combat as they do on the agonizing waiting periods that fall between the action.
These Vietnam War photos are a key part of understanding soldiers' experiences during the conflict and provide insight into operational specifics that were unknown to the press.
Though these Vietnam War photos have not yet pierced the public consciousness in the same way that civilian photojournalists' images have, the historical record is truly not complete without them. Ultimately, what is the point of creating a visual history if no one sees it?
Next, see what the Vietnam War looked like for those who fought it in this CBS News footage that captured a battle in action in the jungles of Vietnam near Cambodia in March 1970:
After viewing the Vietnam War photos above, have a look at two of the era's most iconic images: "Napalm Girl" and the Saigon execution. Then, see the war's horrifying aftermath with this look at the Agent Orange victims who suffered through one of history's worst chemical attacks.