Easy to make Crispy Baked Chicken Drumsticks – this chicken recipe is family friendly and full of flavor. The chicken drumsticks are so moist and juicy and super easy to prep.
PIN IT FOR LATER!
Reading: oven fried chicken legs crispy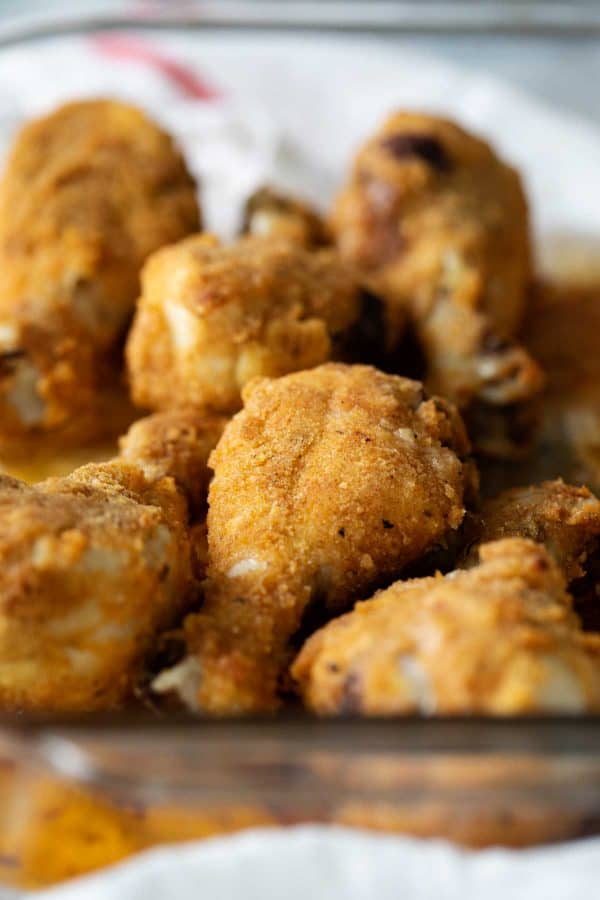 I love some good fried chicken every once in awhile. In fact, I have a thing for fried chicken sandwiches whenever I go out.
But fried chicken at home? That's just not something I do.
I don't really have an excuse – maybe just because that is something special for when I go out.
Read more: KFC fried chicken recipe
But baked chicken? That's another story. I will make that all the time – especially when it's these Crispy Baked Chicken Drumsticks.
I actually really love making chicken drumsticks because not only are they really easy, but they are super flavorful. I use chicken breasts in home cooking a lot, but I think we can agree that the drumsticks have way more flavor.
Plus, my kids think it's fun to pick it up and eat it like a turkey leg.
These Crispy Baked Chicken Drumsticks are so super easy, and they are great for the whole family. And while I still wouldn't classify them as healthy, they are a lot better for you then the deep fried versions!
How to remove skin from chicken drumsticks
So, I have made this chicken recipe with the skin and without the skin. And to be honest, I like it better without the skin, which is surprising because I usually love the chicken skin!
Start by using your thumb to loosen the skin from the drumstick. Lift the skin up and work your thumb under until it is loosened.
Then take a dry paper towel and use that to grab the skin. The paper towel will help you to get a good grip on the skin. Pull until you pull the skin off of the chicken drumstick.
Repeat with the remaining chicken drumsticks.
How to Make Crispy Baked Chicken Drumsticks
Read more: Pan-Fried Lamb Chops
Once you have removed the skin from the chicken, you have the hardest part done! Here is how you make it.
Place the flour in a shallow dish. I like to use a pie plate.
Place the egg and milk in another shallow bowl and whisk lightly, just to break up the egg.
Combine the bread crumbs and all of the spices in a ziplock bag.
Take your chicken and dip it in the flour, shaking off any excess. Then coat it in the egg mixture, and then drop it in the ziplock bag.
Repeat with the remaining chicken.
Seal the bag and shake until all of the chicken is coated.
Melt the butter, and pour it into the bottom of a baking dish.
Place the chicken drumsticks in the pan in a single layer, then turn the chicken to coat it in the butter.
Bake for 25 minutes, then turn the chicken over and cook an additional 25 minutes.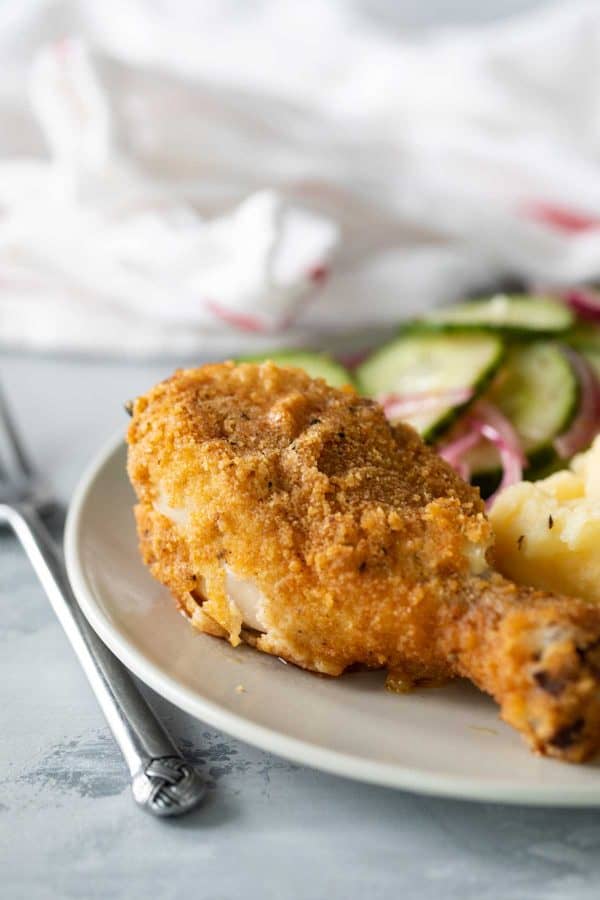 What to serve with Baked Chicken Drumsticks
Sauteed Green Beans with Cherry Tomatoes Scalloped Corn and Broccoli Glazed Carrots Artichoke Pasta Salad Tropical Fruit Salad Golden Potato Mash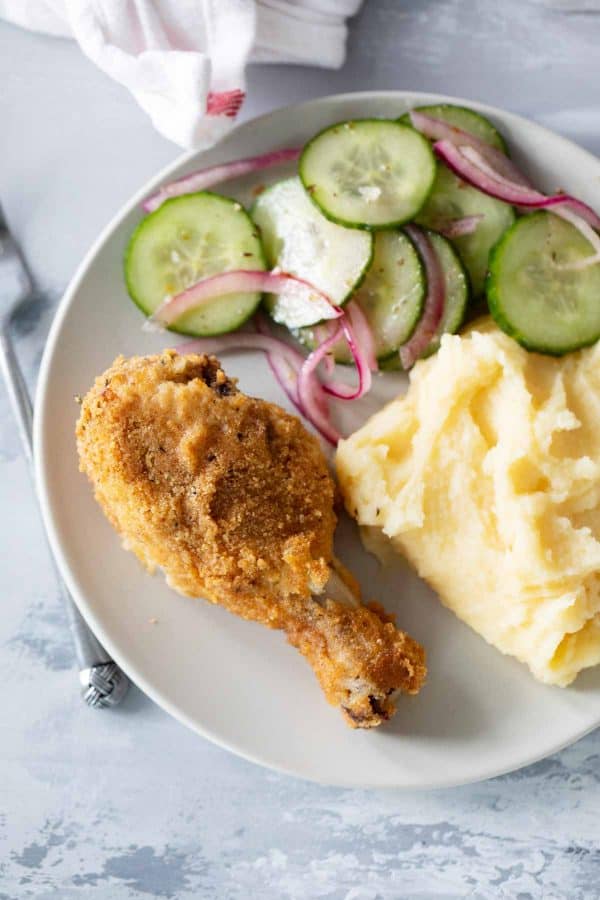 More Chicken Drumstick Recipes
Slow Cooker Sweet Chili Chicken Drumsticks Honey Balsamic Drumsticks Hoisin Glazed Chicken Pineapple Lime Broiled Chicken Drumsticks
Tools Used to Make this Crispy Oven Baked Chicken
I use pie plates for the flour and the egg mixture. You can use any baking dish – even something as simple as a Pyrex dish.