Boiling corn on the cob is a cinch! You will love this juicy corn on the cob to put on the side of any summer meal.
Corn on the cob is the ultimate side dish at BBQ's. Pair it with some grilled steak, macaroni salad, and fresh fruit for a full spread!
Reading: how long to boil corn on the cob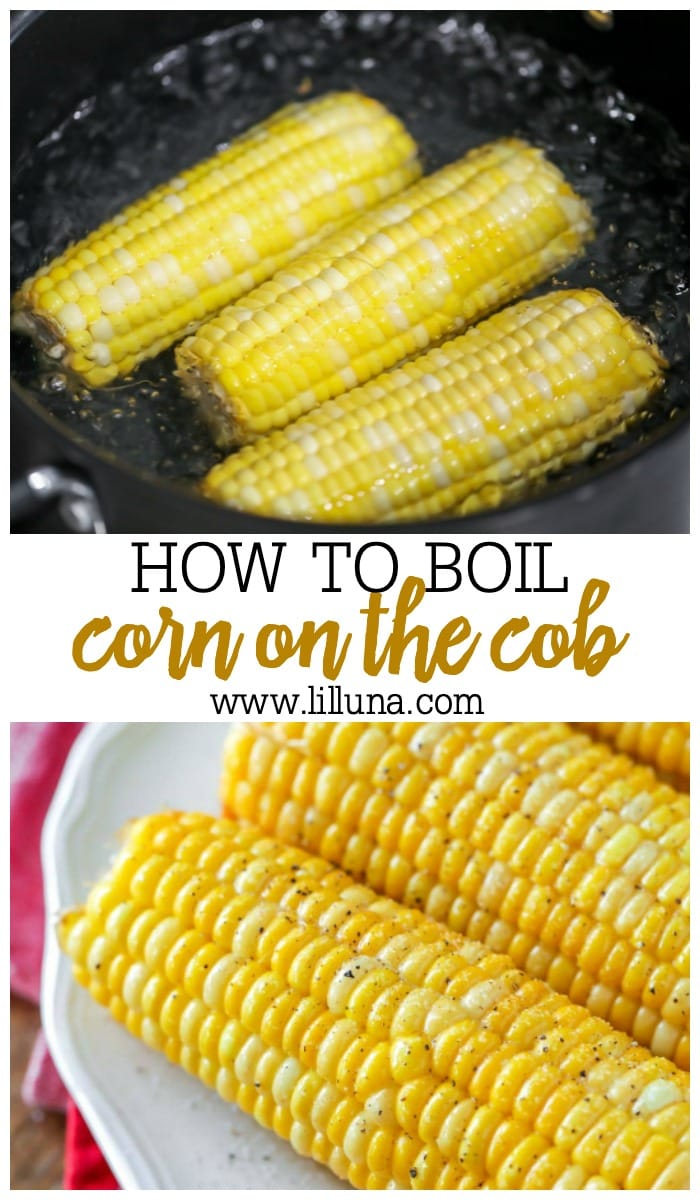 A Classic Side Dish!
Corn on the cob is classic! It goes with almost any meal and is so easy to make- especially when you boil it. We love eating corn on the cob during these hot summer months. It's juicy, crisp, and always hits the spot. Spread butter over the kernels and sprinkle with salt and pepper! YUM.
Read more: Baked French Fries (Oven Fries)
This boiled corn on the cob is also great for salads and other dishes. Just slice off the corn from the cob and mix it in with your favorite salads or eat as is. Perfect for corn salsa or this summer corn salad.
Choosing the Best Corn: Try not to open the husk to look at the corn. Probe with your fingers and leave the cob if you feel soft spots or missing kernels. Look for a bright green and tightly wrapped husk. The tassels should be silky and a bit sticky.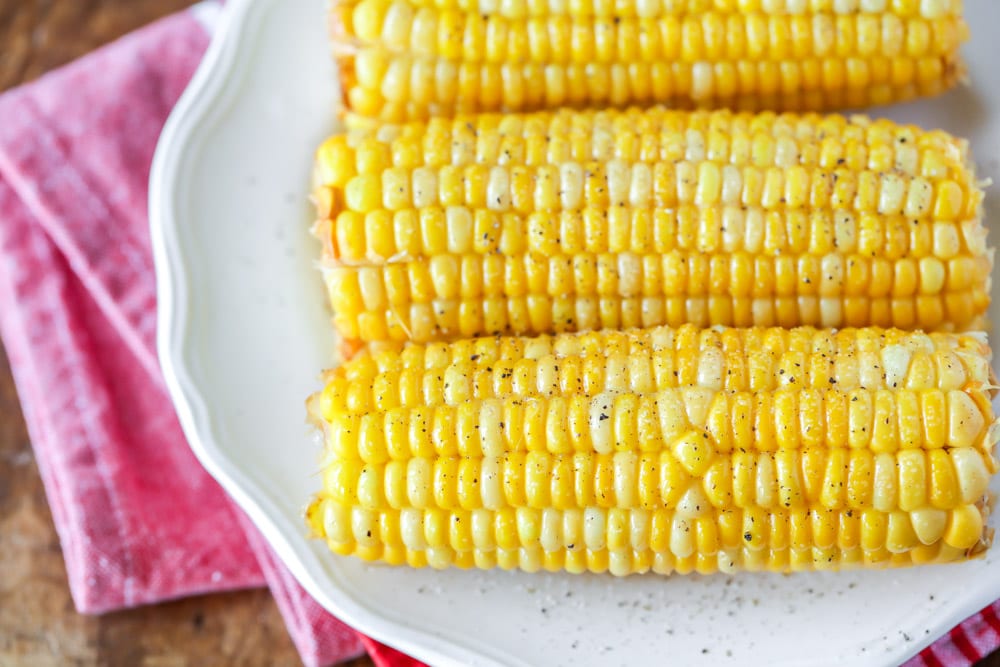 How Long to Boil Corn on the Cob
Boiling: Fill a large pot with water. Pour 1 quart of water per ear into your largest pot, add Kosher salt, then bring the water to a boil. Once the water is boiling, add the corn. Be sure you do not over crowd the pot.
As soon as the water returns to a boil, the corn is done. This should only take 4-5 minutes. Remove from the heat and cover the pot with a lid. The corn can stay in the hot water for up to 30 minutes.
Read more: How to Make Pesto Without a Food Processor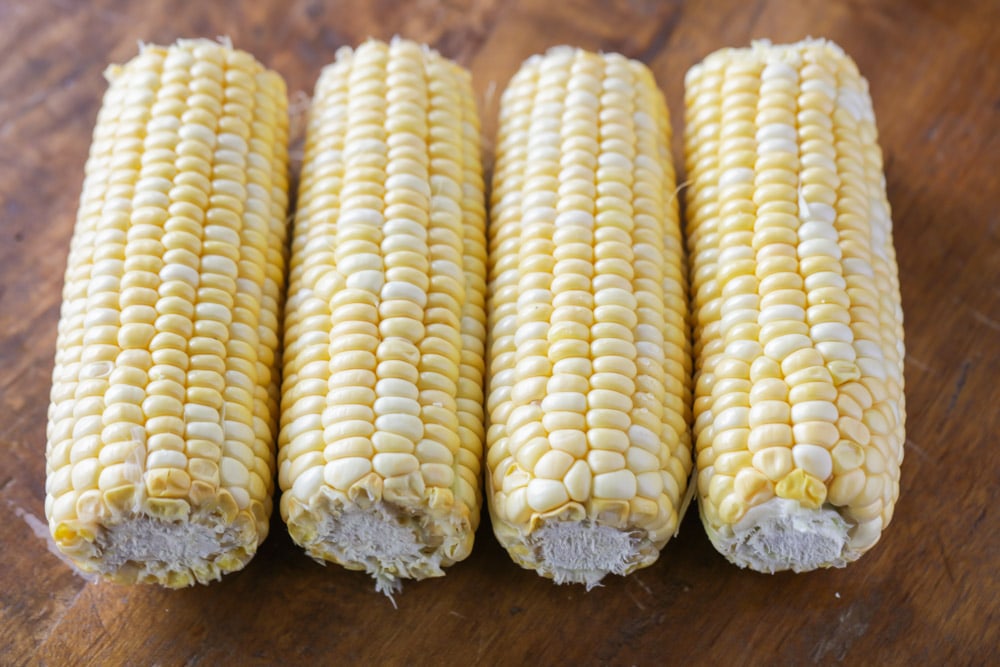 Storing + Feeding the Masses
Storage: The sweetest corn is freshly picked so buy local corn when it's in season. You can store the corn in the fridge, with the husks on, for 2-4 days.
Cooked Corn on the cob can last in the fridge for up to 5 days and stored in the freezer for up to 6 months. Be sure to place the corn in airtight, freeze safe if applicable, containers. You can also remove the kernels from the cob and store them in a Ziploc bag in the fridge or freezer.
How much for a crowd: Boiling corn is a great way to cook a large amount. If you are having a party plan on one whole cob per adult and a half a cob per child. The easiest way I have found to break the cob is by hand. Once the cob has been shucked firmly grip the cob with both hands and bend at the center. It should break with a nice snap.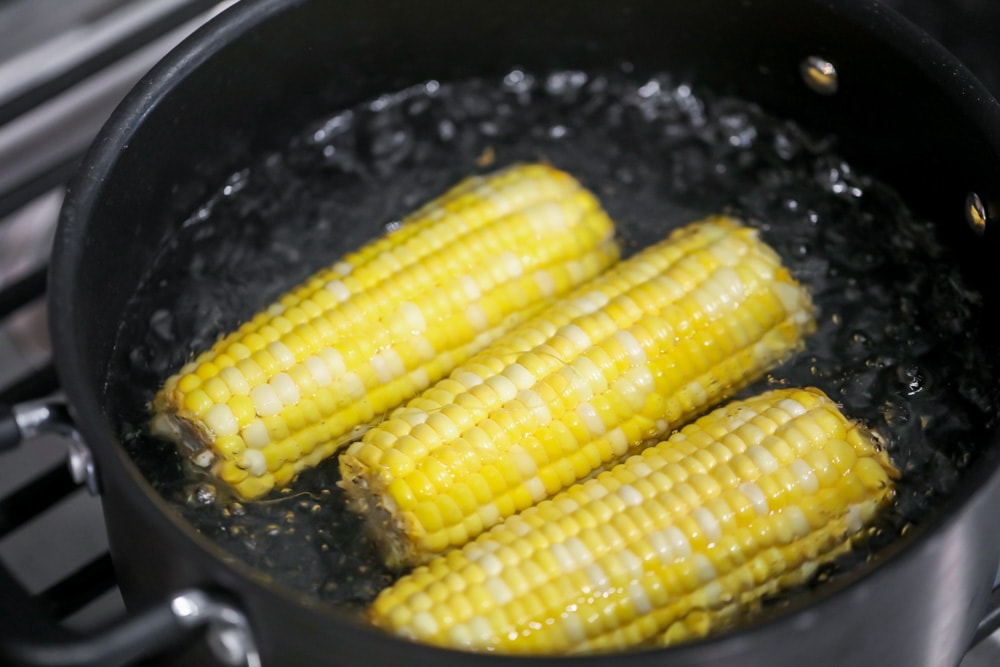 For more summer sides, try:
Potato Salad
Baked Beans
Layered Pasta Salad
Fruit Salad
You can use cooked corn in these recipes:
Summer Corn Salad
Mexican Chicken and Corn Soup
Corn Salsa
Corn and Bacon Casserole
Mexican Street Corn