This egg stew recipe is one of the easiest and quickest Nigerian stews you can make. It tastes incredible and will leave you begging for more!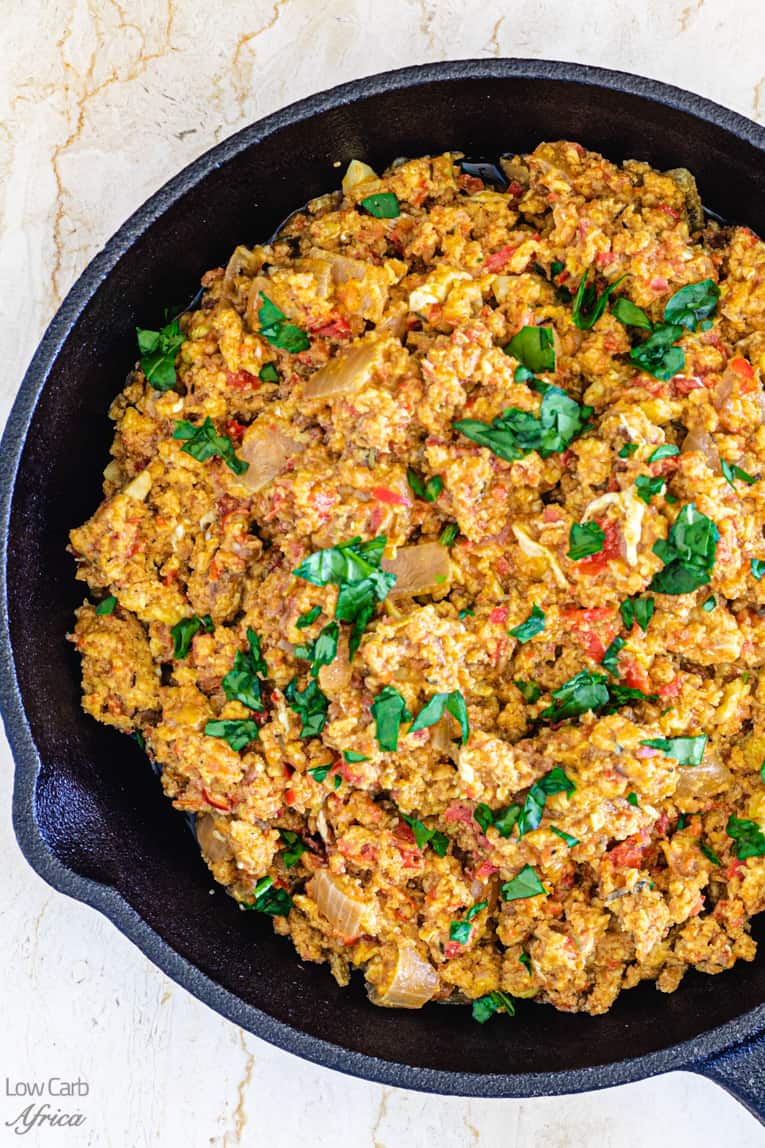 Egg stew is a favorite in many households in Nigeria due to its versatility. You can eat it any time of the day – for breakfast, lunch, or dinner. 20 minutes is all it takes from start to finish.
Reading: egg stew
This egg sauce recipe might look like a light dish but looks can be deceiving. It is actually very filling and nutritious. It is also beginner-friendly, so you can't go wrong with it!
Ingredients used in making Nigerian Egg Stew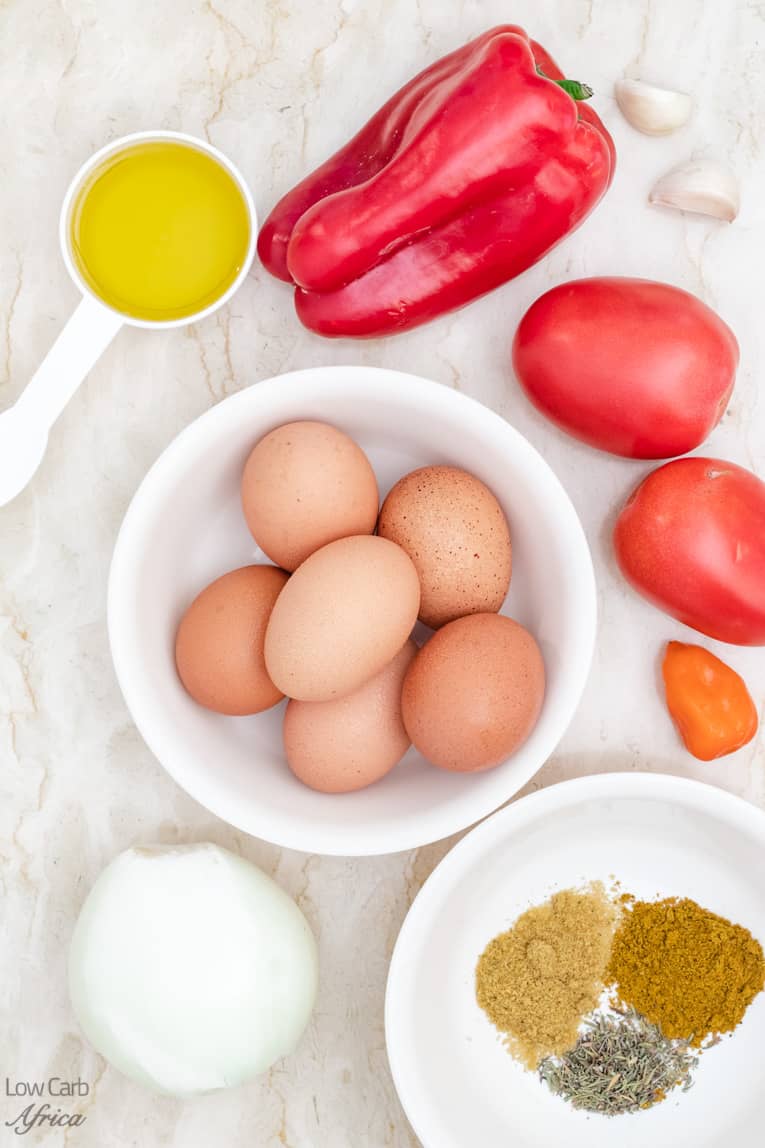 Eggs: I use six large eggs for this recipe. If you use small eggs, they might completely disappear into the stew, so you'll have to increase the quantity.
Vegetables: Plum tomatoes, red bell pepper, habanero pepper, onion, and garlic. I like to use plum (roma) tomatoes for this recipe because they are juicy enough but not too watery.
Spices: Curry, thyme bouillon, and salt – just a few spices that really pack a punch in flavor!
Olive oil: Used to sauté the vegetables and cook the eggs.
How to make Egg Stew
Read more: How to Make Tzatziki
Coarsely blend the tomatoes, red bell pepper, habanero pepper, and half an onion in a blender. You can blend it smoothly or chop it with a knife, but I think a coarse texture makes the flavor really stand out!
When blending the vegetables, do not add any water to it. Tomatoes already contain water, and this helps the blender move smoothly.
Chop the other half onion and mince the garlic. Break and whisk the eggs and set aside.
I use a cast iron pan for this recipe because it helps the egg stew heat evenly without burning. Pour some olive oil into the pan, and sauté the onion and garlic till fragrant.
Pour in the blended tomatoes and pepper mix and stir. Let it simmer on medium-high heat until most of the liquid has evaporated. Watch carefully and stir if you need to, so that it doesn't begin to burn.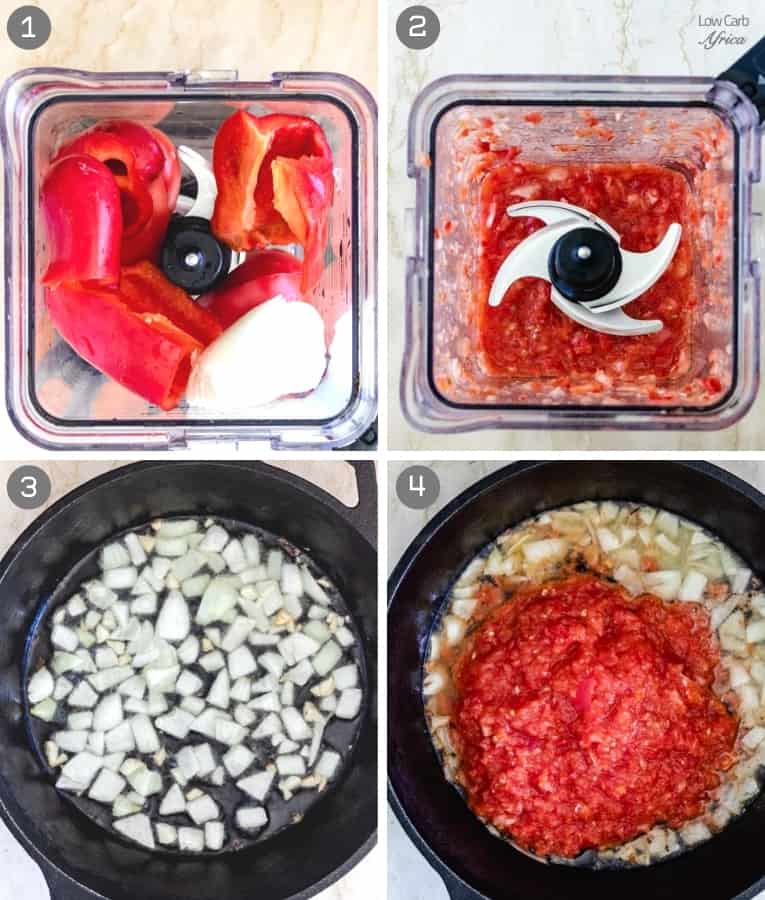 Add in your spices – curry, thyme, and bouillon and let it simmer for 2 more minutes.
Pour in the eggs and let it cook a bit before you stir. If you stir immediately, the eggs will completely dissolve into the stew. Waiting just a little bit ensures that the eggs will begin to cook before mixed into the stew.
Read more: Fish Escabeche Recipe
Stir the eggs until they are well mixed in and cook for about a minute or two. Taste for salt and add if you need some.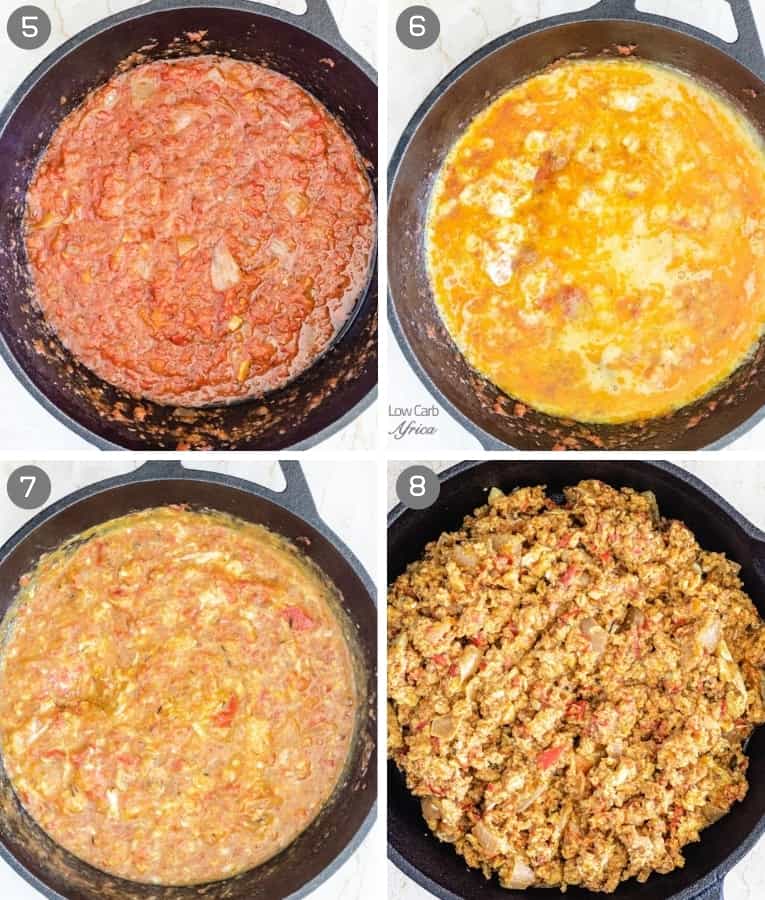 Serve and enjoy!
This egg stew recipe contains 4 servings and 5 net carbs per serving. It keeps well in the fridge for 3-4 days.
Tips when making Nigerian Egg Stew
If you want your egg stew to have larger chunks, after pouring it in, wait a bit longer and stir slowly.
If you want the pieces smaller, stir them quickly after pouring them in to break them up.
The recipe calls for 6 large eggs. If you want to use small eggs, use 7 or 8.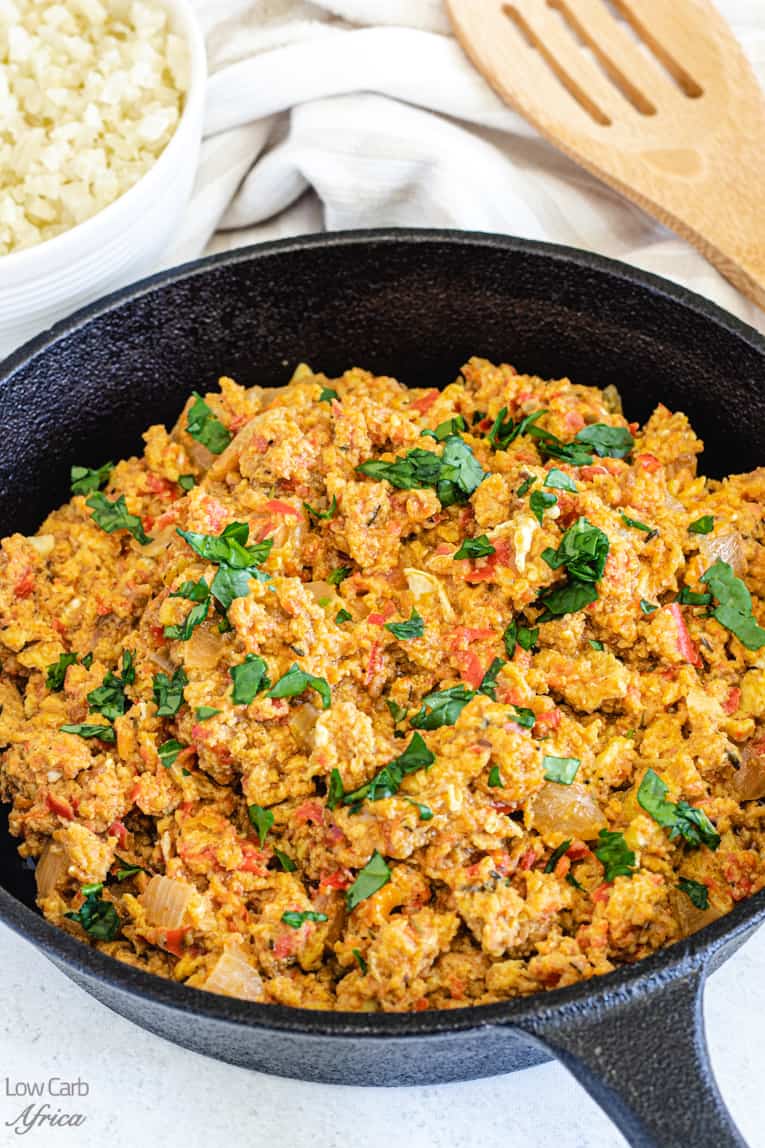 What do I eat with Nigerian egg stew?
Nigerian egg stew is traditionally eaten with yams, potatoes, bread or rice. For a keto-friendly meal, serve with cauliflower rice or low carb bread.
Check out these other low carb egg recipes!
Veggie Scrambled Eggs
Sausage & Spinach Frittata