BEST Marinara Sauce You won't find a more flavorful marinara sauce – it's easy to make and is absolutely PACKED with flavor! Canning instructions included so you can enjoy the fresh flavor of tomatoes all year long!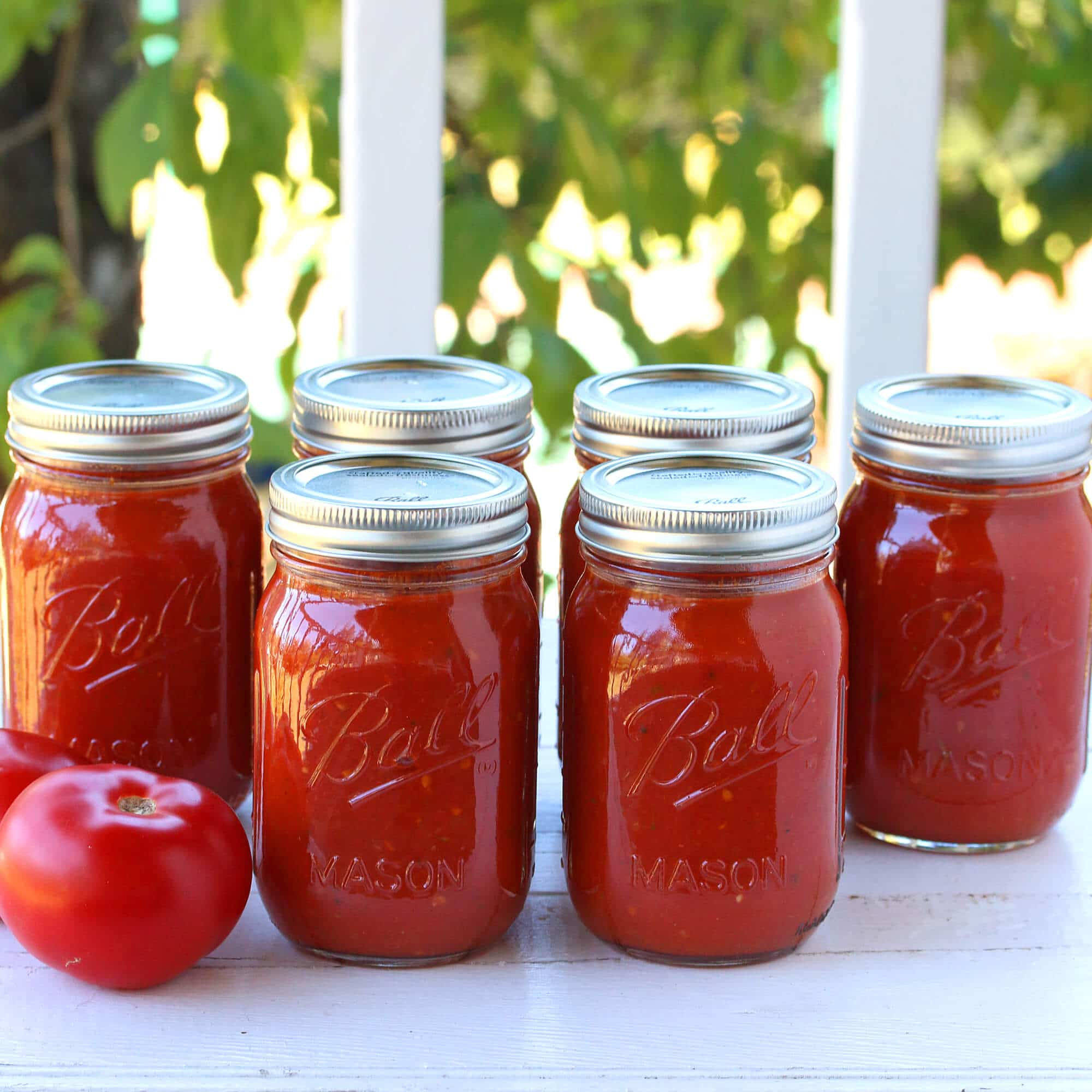 Reading: canning marinara sauce
Marinara Sauce Recipe
It's hard to beat a simple dish of fresh pasta topped with homemade marinara sauce. The key is using quality products and when you have those these simplest of dishes come to life.
The Italians have relied on the best of the best tomatoes for centuries: Sun-kissed San Marzano tomatoes. They're stronger in flavor and much sweeter than most any other variety. And for that reason it's hard to replicate the flavor of the marinara sauces you find in southern Italy. Our tomatoes require the help of a few flavor boosts, a dash of sugar being one of them.
This marinara sauce is slow-simmered with a variety of herbs and seasonings for 2 hours. The end result is a delicious sauce you can either eat right away, freeze or can for long-term storage so you can enjoy the vibrancy of Summer all year long! This is the BEST marinara sauce for canning!
The use of dehydrated onions is especially suited to canning as it provides a better flavor long-term.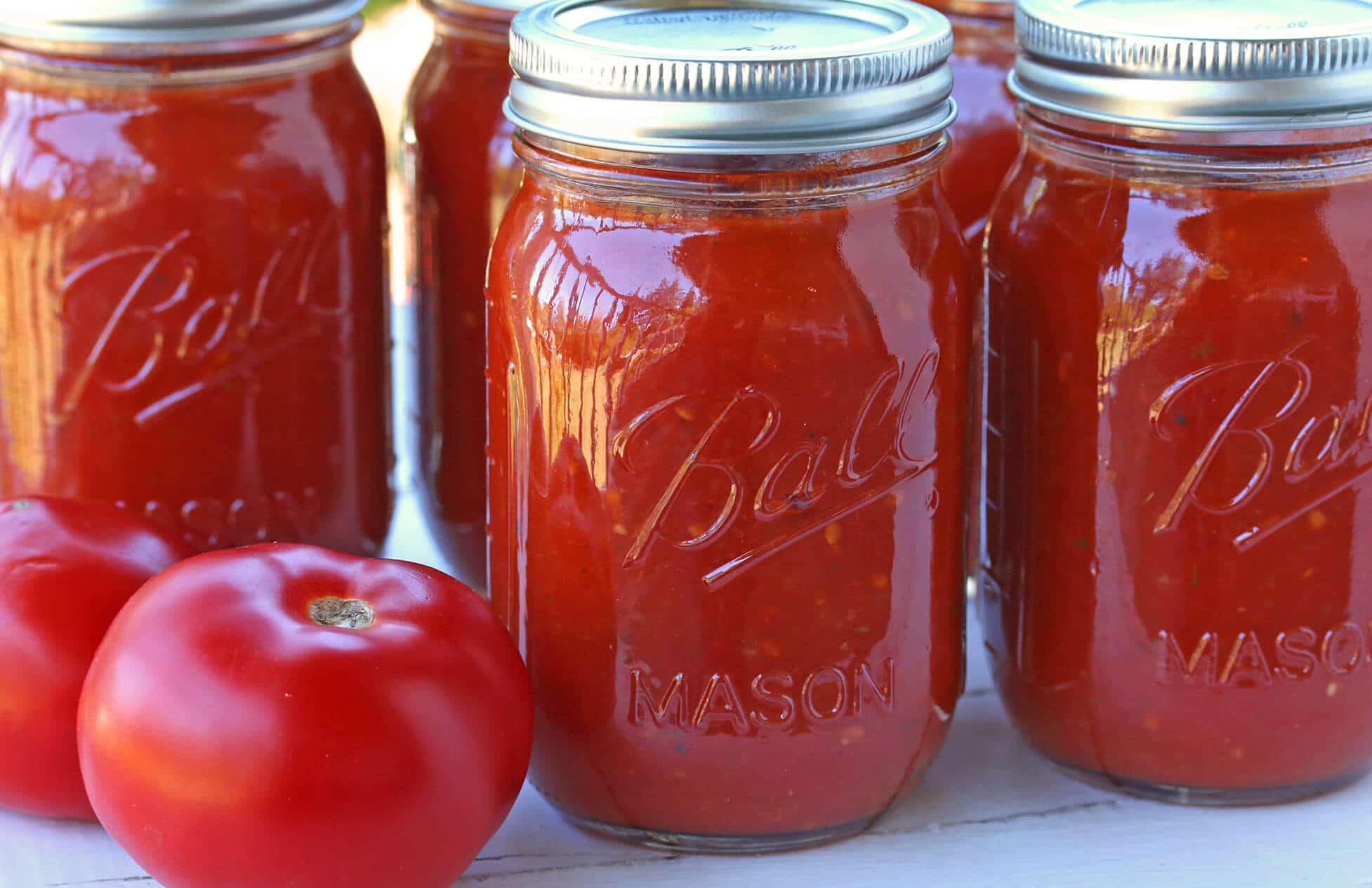 Let's get started!
Select the best tomatoes you can find. The ideal tomatoes are ones that are very meaty with few seeds. Roma tomatoes fall into that category and are the most readily available and they, like other paste tomatoes like San Marzano's, develop the best flavor when cooked down into a sauce. That said, you can use whatever tomatoes you have available and if they're grown in your own garden so much the better.
Blanch the tomatoes for a minute in boiling water to loosen the skins. Peel the tomatoes and squeeze out and discard the seeds. Chop the tomatoes.
Read more: Easy Blueberry Compote

Place the tomatoes in a large pot with all the ingredients (except for the citric acid/lemon juice). Bring it to a boil, reduce the heat to low and simmer, uncovered, for 2 hours, stirring every once in a while. Adjust seasonings to taste. Discard the bay leaves.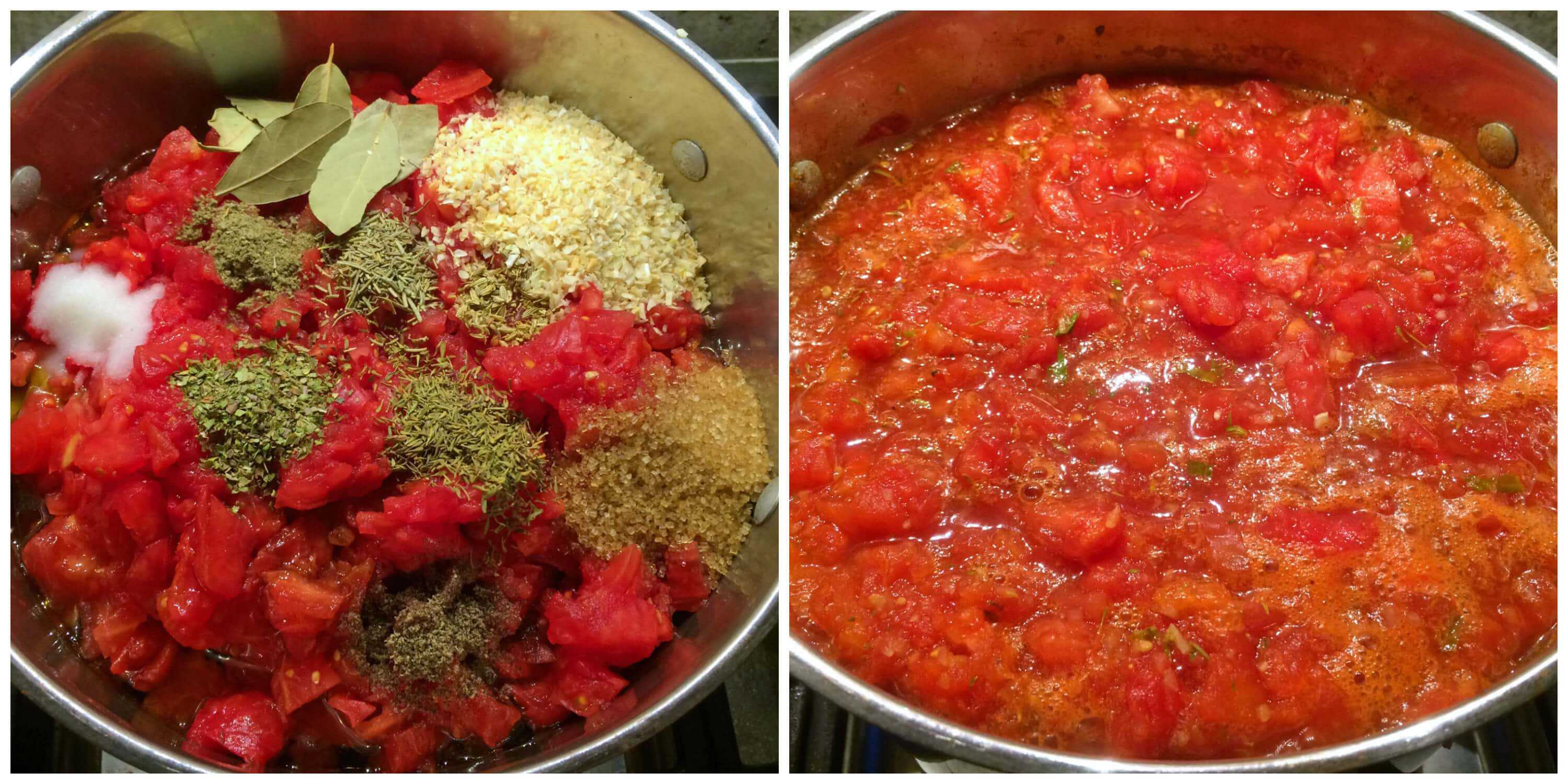 Use an immersion blender or transfer to a blender and puree until desired consistency.
I use and recommend Cuisinart's Immersion Blender, I've been using mine for 8 years and it's still going strong.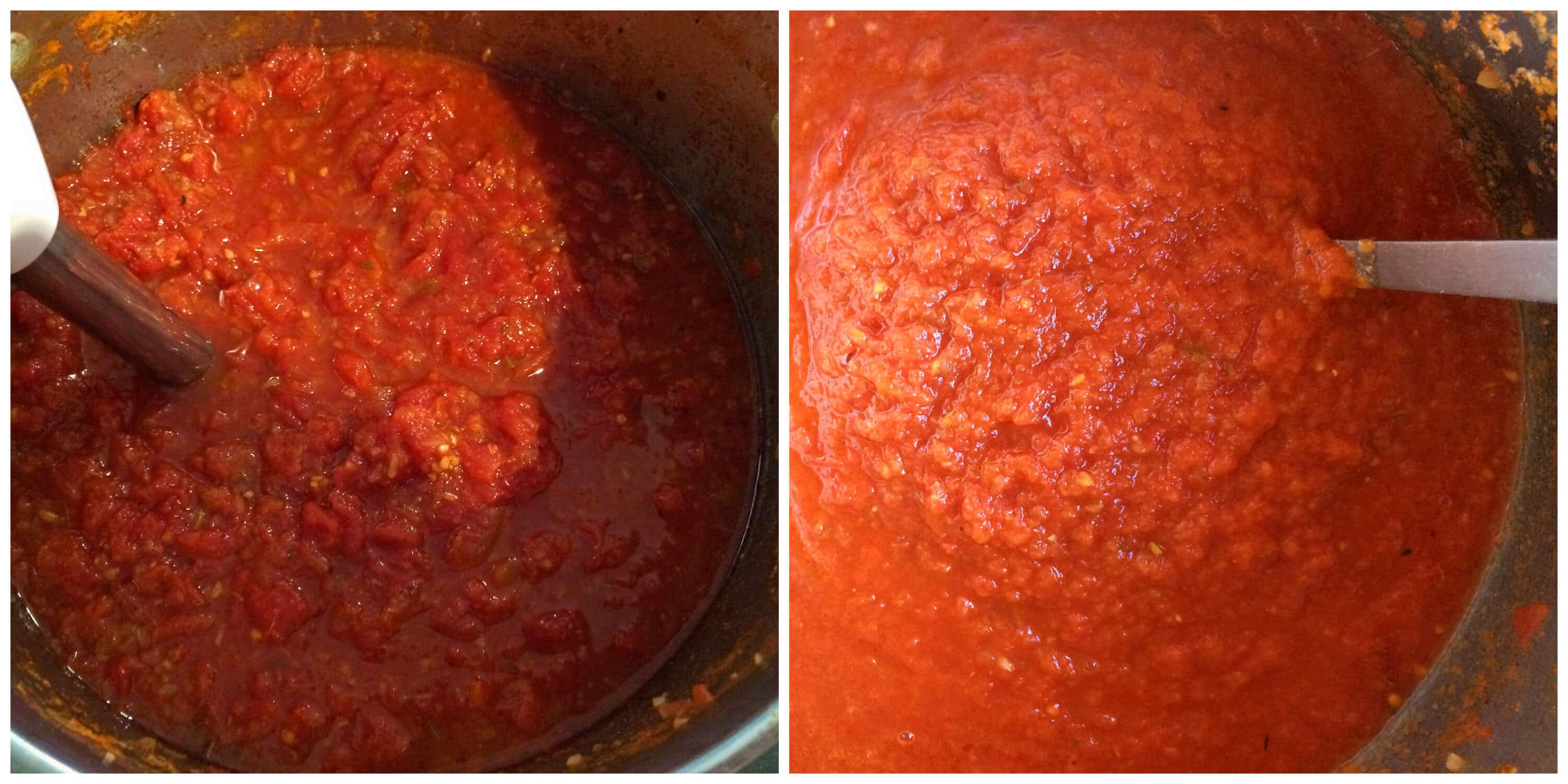 The sauce is ready but the flavor is even better after a day or two.
You can either enjoy the sauce now, freeze it, or can it for future use.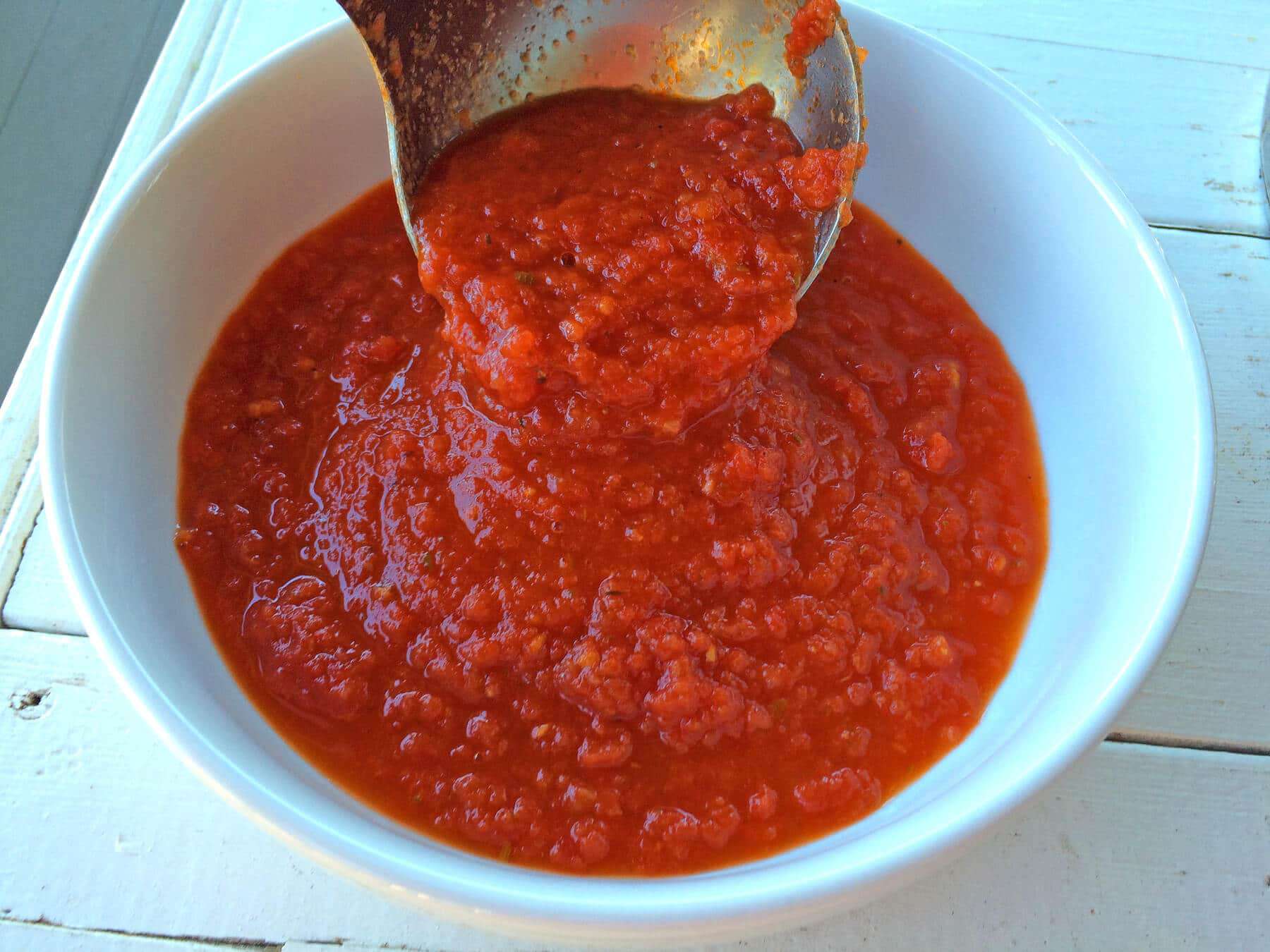 If you want to can your marinara for long-term storage, here's how:
Read more: How to Make Hard Boiled Eggs
Before you fill the sterilized jars with the marinara sauce, add 1/4 tsp Citric Acid per pint or add 1 tbsp bottled lemon juice per pint (double those quantities for quarts). This is per USDA guidelines as a requirement for safe canning. Fill the hot marinara sauce into the jars leaving 1/2 inch headspace. Wipe the rims of the jars with a damp cloth. Screw on the clean lids and rims.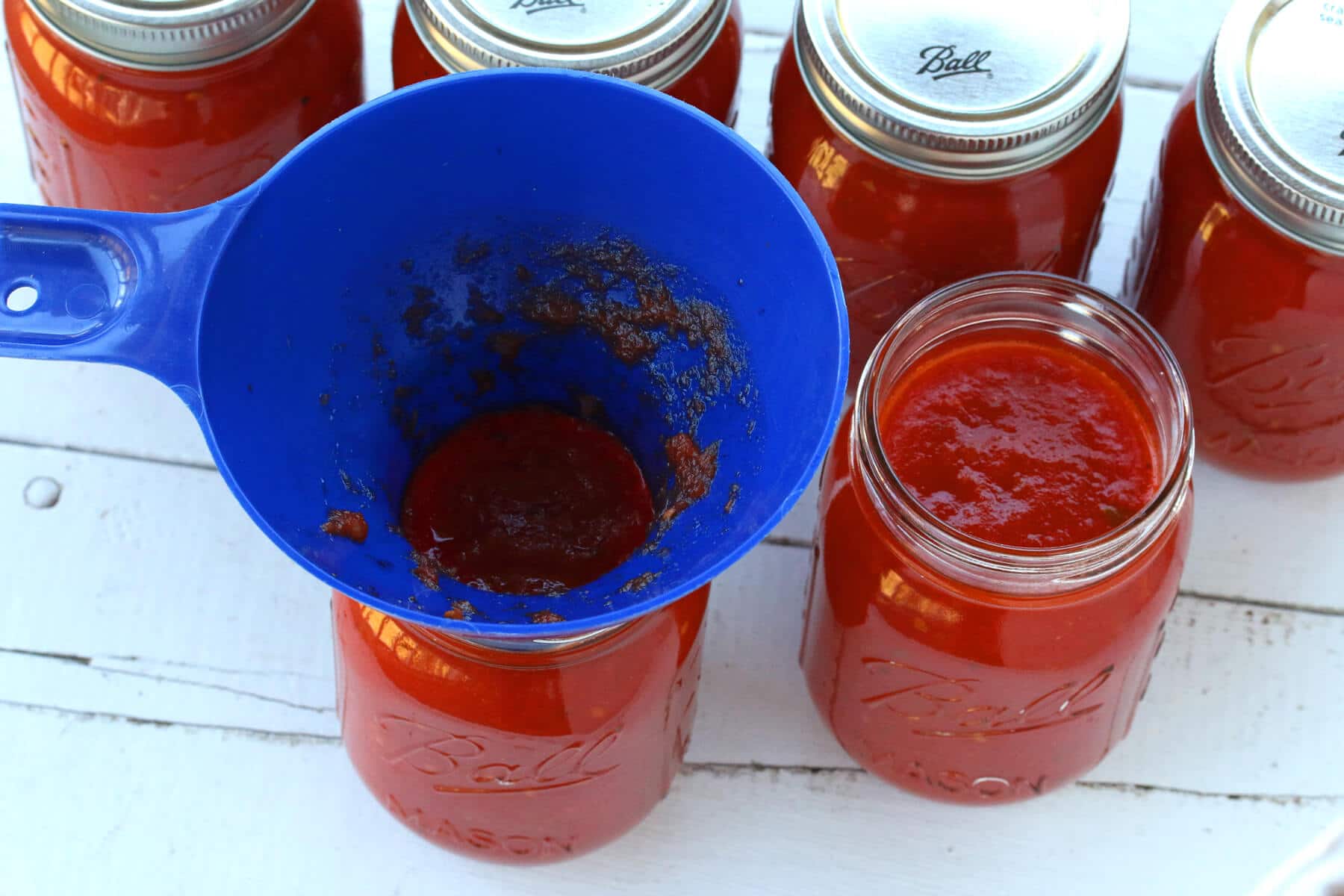 Next you'll use a water canner to process the jars. This complete canning set has everything you'll need.
Place the jars in the boiling water canning and process for 35 minutes for pints and 40 minutes for quarts (wait for the water to return to a boil before you start the time). Turn off the heat and let the jars rest for 5 minutes before removing.
Adjustments for canning at high altitude:
At 1,001 to 3,000 feet (305 to 914 meters) above sea level: increase processing time by 5 minutes.
At 3,001 to 6,000 feet (914 to 1,829 meters) above sea level: increase processing time by 10 minutes.
Above 6,000 feet (1,829 meters) increase processing time by 15 minutes.
Carefully remove the jars from the water canner and let them sit undisturbed for 24 hours. Check the seals. Stored in a dark, cool place the jars will keep for at least a year but for best flavor use within six months.
Enjoy!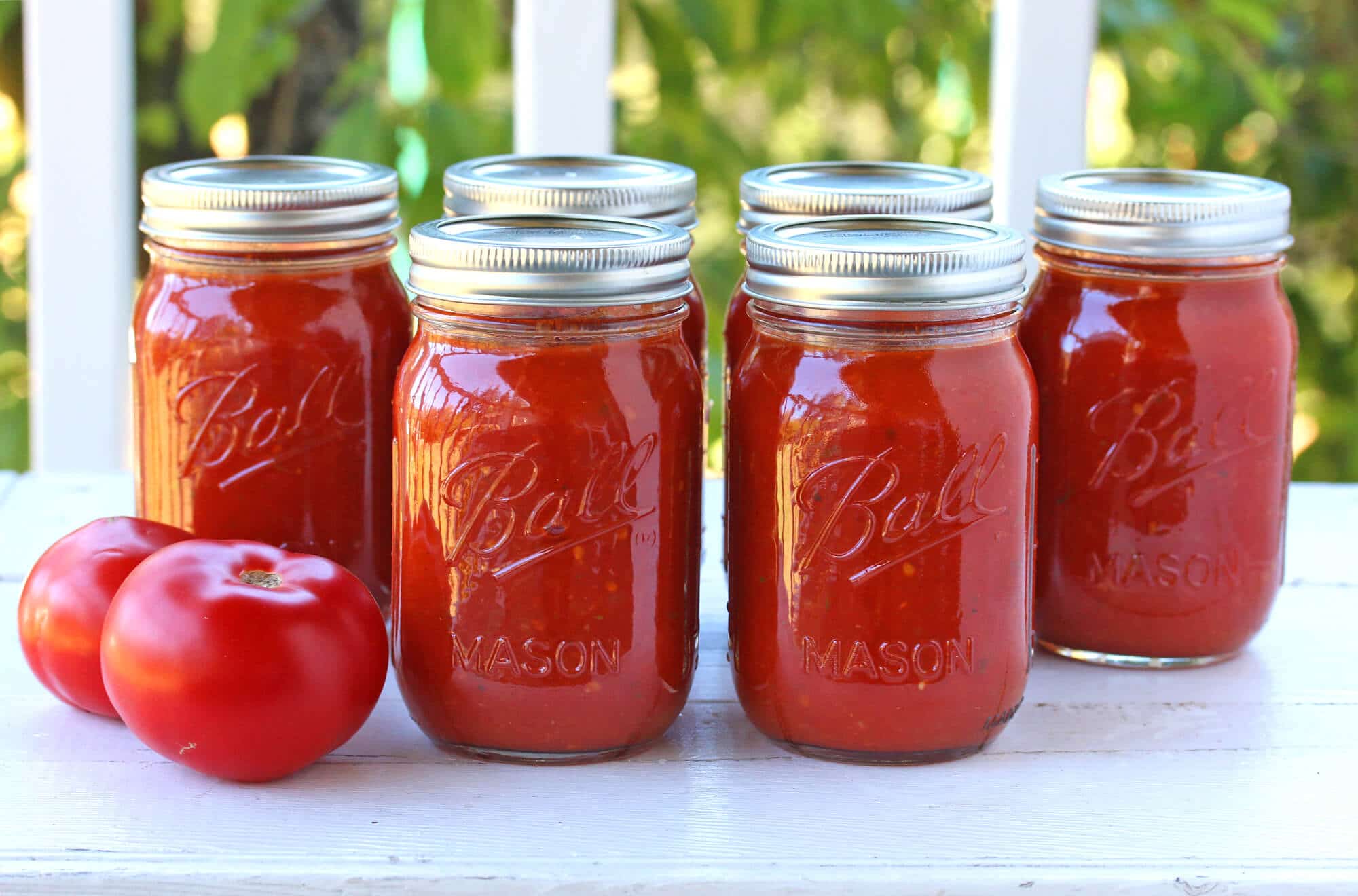 For more fabulous canning recipes be sure to try our:
Dill Pickle Relish
Giardiniera
Corn Relish
Sweet Pickle Relish
Sweet Pepper and Onion Relish
Pickled Onions
Dilly Beans
Pickled Asparagus
Pickled Turnips
Pickled Peppers
Pickled Beets
PIN ME!